Understanding Joint Pain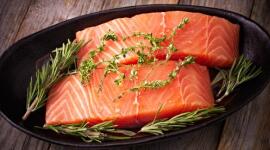 A diet without meat and gluten may help reduce inflammation associated with rheumatoid arthritis.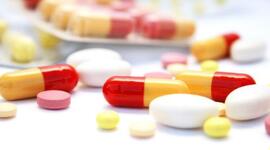 People with rheumatoid arthritis (RA) are more likely to develop osteoporosis, a condition in which bones become less dense and more likely to fracture.

Sprained ankles and wrists, arthritic knees and hips and torn rotator cuffs all have one thing in common: They result in joint pain.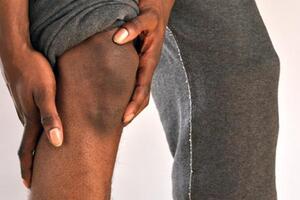 "Everyone gets joint pain at some point or another," says Ferdinand Liotta, M.D., an orthopedic surgeon with Orthopaedic Associates in Aspen, Colo. "The usual causes are overusing a joint during exercise or at work, age-related arthritis and sprains or fractures caused by falls or other traumatic injuries."
Becoming familiar with the usual causes and symptoms of joint pain can help you seek appropriate treatment and ongoing care, if necessary.
Here are several medical conditions that can cause joint pain.
Arthritis
Persistent joint pain, swelling and limited range of motion are typical symptoms of arthritis. Inflammatory types of arthritis, such as rheumatoid or gouty arthritis, may also make the joint red, hot, and tender to the touch.
"Mild arthritis can often be self-treated with exercise, ice and over-the-counter medications," says Dr. Liotta. "But if you have arthritis that's getting worse or that clearly affects your quality of life, prescription medications or other interventions may provide relief."
Osteoarthritis
This is a chronic disease of the joints and the most common joint disorder. The cartilage between a joint's bones gradually wears away with time and use. The lack of cartilage results in pain and stiffness in the joint.
Tendonitis
Tendonitis is inflammation of a tendon, a thick fibrous cord that attaches muscle to bone. Some common names for tendonitis are tennis or golfer's elbow and repetitive stress injury. Symptoms include pain, tenderness and mild swelling in or near a joint.
Self-care that includes ice and resting the joint are often effective. A doctor should evaluate ongoing pain.
Sprains
A sprain is an injury to a ligament. The severity of the injury depends on how badly a ligament is torn or strained and the number of ligaments involved. A sprain can result from a fall, sudden twist or blow to the body that forces a joint out of its normal position.
The usual signs and symptoms include pain, swelling, bruising, and loss of the ability to use the joint.
Bursitis
The bursae are fluid-filled sacs in the joints that allow muscles and tendons to slip easily over the ends of bones. If these bursae become inflamed, the joint will be painful.
See a doctor
Although mild joint pain can often be treated with RICE (Rest, Ice, Compression and Elevation) and over-the-counter pain and inflammation relievers, you should see a doctor if you have severe pain, can't put any weight on the joint, it looks crooked or you can't move it.
"If you have acute pain following a traumatic injury or if you have chronic pain that affects your ability to carry on your normal routine, you should seek medical attention," says Dr. Liotta. "It's also important not to resume full activity before you regain normal range of motion, flexibility and strength. Doing so increases the risk for reinjury."
Medical Reviewers: Larson, Kim APRN, FNP
Last Review Date: Oct 21, 2013
© 2000-2015 Krames StayWell, 780 Township Line Road, Yardley, PA 19067. All rights reserved. This information is not intended as a substitute for professional medical care. Always follow your healthcare professional's instructions.