Is It Time for a New Joint?

Content provided by the Faculty of Harvard Medical School
Excerpted from a Harvard Special Report
SPONSORED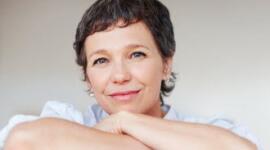 If pain relievers aren't enough, it might be time for a different treatment.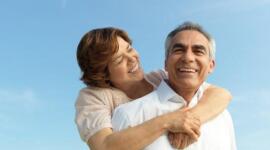 Watch personal stories of how people cope with the pain of knee arthritis.

When is it time for a joint replacement? Joint replacement is always an elective procedure. A doctor may recommend it, but you must weigh the benefits and risks and come to your own decision about whether, or when, to undergo this major surgery. Although your age is an important factor, the decision to have a joint replacement is based on your disability — how much pain you're in and how much your joint problems limit your activities. It may be time to consider knee or hip replacement if one or more of the following statements apply to you.
You are unable to complete normal daily tasks without help.

You have significant pain daily.

Pain keeps you awake at night despite the use of medications.

Nonsurgical approaches — such as medications, the use of a cane, and diligent physical therapy — have not relieved your pain.

Less complicated surgical procedures are unlikely to help.

Pain keeps you from walking or bending over.

Pain doesn't stop when you rest.

You can't bend or straighten your knee, or your hip is so stiff that you can't lift your leg.

You are suffering severe side effects from the medications for your joint symptoms.

X-rays show advanced arthritis or other damage.
Is it possible to wait too long? Yes, according to a study by Canadian researchers that found that waiting until joint problems have severely limited your function may lessen the benefit you get from knee or hip replacement. Two years after surgery, people who had waited longer had less pain relief and were five times as likely to need assistance with basic self-care activities. Taking into account the condition of your joints, your age, and your overall health, you and your doctor need to strike a balance between operating too soon (increasing the chance that the replacement joint will wear out) and waiting too long (meaning you will get less benefit from the procedure).
According to the American Academy of Orthopaedic Surgeons, the average age for partial or total hip replacement was 68 in 2010; for knee reconstruction or replacement it was 66. The average age for total knee replacement is 70; for total hip replacement it's 66. If you are younger than 50 years old, your doctor may recommend that you wait a few years before having joint replacement surgery.
Some people are not good candidates. A surgeon is unlikely to offer you joint replacement if you have any of the following problems:
systemic infection or infection in the damaged knee or hip

leg circulation so poor that it will interfere with healing

severely damaged or nonworking knee muscles or ligaments

damaged nerves in the legs

neuromuscular disease such as multiple sclerosis, Parkinson's disease, or stroke

allergy to metal or plastic

medical illness that makes any major surgery risky.
As you make the decision, bear in mind that joint replacement is a major surgery and has a small but real risk of serious complications such as infection, blood clot, and heart attack.
Last Review Date: Sep 1, 2012
© 2015 Harvard University. All rights reserved. Content Licensing by Belvoir Media Group.