10 Questions to Ask Your Doctor About Overactive Bladder (Urge Incontinence)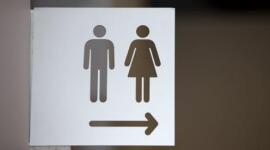 Most adults urinate four to seven times per day. If your daily routine is far in excess of that, talk with your doctor.

What causes overactive bladder? Does it have a cure?

How is overactive bladder treated?

What are Kegel exercises? How do they help control an overactive bladder?

How will I know if I am exercising the right muscles?

How often should I do Kegels each day? Is it possible to do them too often?

What kind of medications treat overactive bladder?

How long before my medication starts to work?

What side effects can I expect with my medication?

Are there any foods or beverages I should avoid?

How long do I need to continue medications? What options do I have if medications and Kegel exercises do not work?

© 2000-2015 Krames StayWell, 780 Township Line Road, Yardley, PA 19067. All rights reserved. This information is not intended as a substitute for professional medical care. Always follow your healthcare professional's instructions.