Who Do You See for Incontinence Treatment?

Content provided by the Faculty of Harvard Medical School
Excerpted from a Harvard Special Report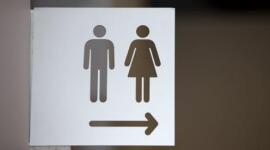 Most adults urinate four to seven times per day. If your daily routine is far in excess of that, talk with your doctor.

To get help for incontinence, your primary care physician is a good place to start. But not all physicians have the necessary interest or experience. If your doctor seems unable to help, keep looking. There are several kinds of health professionals and several types of clinics that work with people with these conditions.
Urogynecologist
This is a gynecologist who has taken additional training in problems affecting a woman's bladder and pelvis — including urinary and fecal incontinence or prolapse. Check your state's listing on the American Urogynecologic Society Web site. The specialty is also known as Female Pelvic Medicine and Reconstructive Surgery.
Urologist
This medical doctor treats the urinary systems of both men and women as well as the male reproductive organs. The American Urological Association has a physician locator.
Gastroenterologists and Colorectal Surgeons
These doctors have training in treating conditions of the gastrointestinal tract, including fecal incontinence. If you have diarrhea or digestive symptoms in addition to incontinence, start with a gastroenterologist, particularly if there is no known childbirth injury or other trauma to the sphincter. Several organizations have physician locators. Again, keep in mind that not all gastroenterologists have given this problem much attention. In an editorial in the journal Gastroenterology, one prominent physician chastised his colleagues for neglecting fecal incontinence.
A colorectal surgeon should be prepared to offer you a range of surgical and nonsurgical options for treatment. The American Society of Colon and Rectal Surgeons has a directory of members.
Anorectal Physiology Labs
Run by clinicians and equipped to evaluate fecal incontinence, these facilities are often located in hospital departments specializing in motility disorders or functional bowel disorders (most likely gastroenterology, surgery, or urogynecology departments) as well as in some private practices.
Biofeedback Professional
Health professionals who practice this technique include nurses and physical or occupational therapists. Look for someone with experience in bowel or bladder training. Start by asking the physician treating your incontinence, or contact the Biofeedback Certification Institute of America.
Nurse Specialist
If you are having skin problems related to incontinence or if you have not been able to find acceptable ways to manage your incontinence, a specialist in continence or ostomy nursing can offer practical advice. Contact the Wound, Ostomy, and Continence Nurses Society.
Last Review Date: May 30, 2014
© 2015 Harvard University. All rights reserved. Content Licensing by Belvoir Media Group.